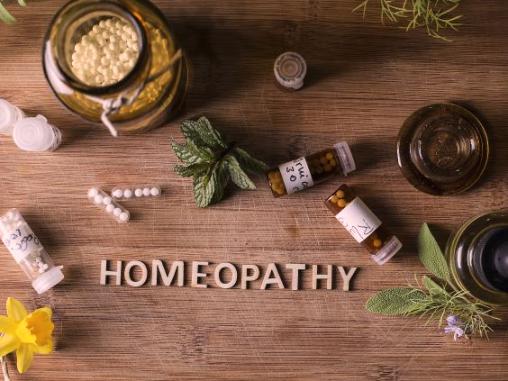 Why homeopathy is better than conventional medicine?
One always prefers to get the best form of medical treatment and is on the lookout for medical treatment that will cure them quickly without too many side-effects. Homeopathy is a good answer for this as many having been trying it out of late and found it very convenient and less bothersome. Dr. Anki Reddy is very popular in homeopathic treatment and the cure is fast and recovery is without any pains.
Money is not a deciding factor: One must recall here that many patients have to think twice before they undergo medical treatment as cost is a major factor. They hesitate to incur too much cost on account of budgetary constraints. Here, when it comes to homeopathy one need not worry too much as Dr. Anki Reddy makes sure that the homeopathy treatment at their clinic is easy on the purse. It is pro-budget and is cost friendly. You get the best treatment at a minimum cost. Naturally, you would not hesitate to go in for such kind of treatment, a treatment is medically effective and easy on one's purse.
Online consultations: One can book one's appointment on online and also correspond with the Dr. Anki Reddy homeopath on online. It is indeed convenient to visit the doctor with a prior appointment and Dr. Anki Reddy homeopathy clinic personnel know this too well. Every issue is well- organized so that the comfort of the patient is maintained at all cost. Once one enters the clinic one knows that one is in safe hands. One need not worry about side –effects or negligence or any other medical mishaps that may occur in the conventional form of medicine. Get cured and be on your way is what Dr. Anki Reddy clinic believes in.
Why prefer homeopathy to conventional?
Reasons have off and on been mentioned and that is cost factor, efficiency, reliability and devoid of side-effects. Homeopathy is newer form of medical treatment and yet many are opting for it even those suffering from major chronic illnesses such as cancer etc. In fact for pre-operative and post-operative treatments in conventional form of medicine, many are preferring homeopathy. Faith in this form of medicine is why many patients go in for homeopathy.
What are the qualities of Dr. Anki Reddy's homeopathy?
Any homeopath has the same qualities as a conventional medical doctor and so does those working at Dr. Anki Reddy.
What are these qualities?
Patience.
Understanding.
Empathy.
Acumen.
Reliability.
Expertise.
Urgency sensibility.
It is but obvious that a homeopath can also treat a patient well and is well equipped to handle any complicated cases. By observing other patients getting well one can opt for this form of medical treatment without any hesitation. What is of utmost importance for a patient is to get well sooner and that a homeopath at Dr. Anki Reddy can provide full assurance. One need not be cynical about not having proper medical facilities as one can always walk into Dr. Anki Reddy.
The medical world has become highly commercialized and sometimes one is not sure whether one is in for proper treatment or whether the concerned clinic is out to make a buck. Such kind of thoughts need not be entertained at Dr. Anki Reddy as they only believe in curing the patient and not after one's money purse.
Homeopathy vs conventional medicine:
Those who believe in conventional form of medicine often are critical of homeopathy but this fact is well denied by those who have been successfully cured of their disease. The conventional doctors believe strongly in their form of treatment and do not recommend homeopathy. Yet, there are many patients who feel they are not being cured by conventional medicine and decide to go in for homeopathy. Dr. Anki Reddy understands this dilemma too well but does assure a patient of best form of treatment at its clinic.
Conclusion:
One comes to know about the effectiveness of homeopathy by word of mouth and it is important to have complete faith in one's homeopath. Once your belief is strong, then your cure is easy and you would feel healthy by visiting Dr. Anki Reddy.