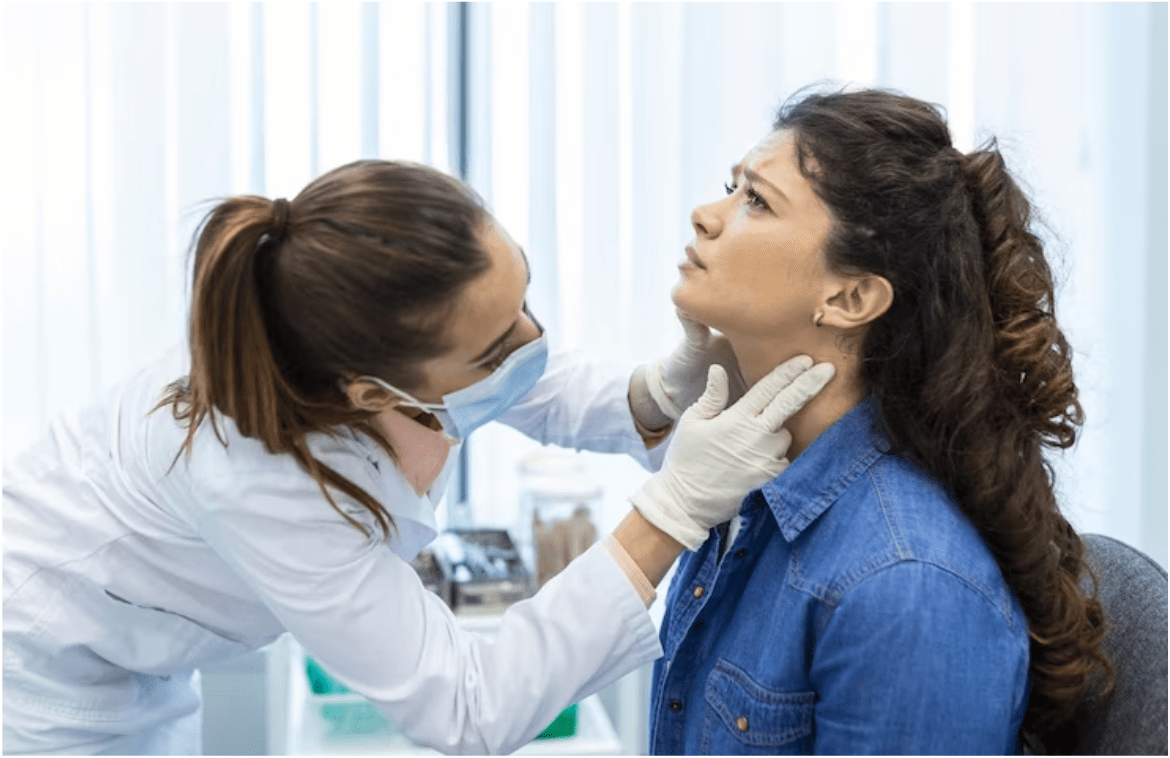 What is tonsillitis? Causes, Symptoms, and Risk Factors
Tonsillitis affects children and adults and affects the throat. Tonsillitis causes are manifold and need medical attention no doubt. Detected by symptoms, it can be treated.
Tonsillitis happens to be the inflammation of the tonsils located at the back of one's throat due to infection. Tonsils are rather soft tissue masses that are located on either side of one's throat. It is of course contagious and is caused due to viruses as well as bacteria.
The most common symptom of tonsillitis is inflamed and swollen tonsils. Other symptoms include white or yellow patches on the tonsils, sore throat, difficulty or even painful swallowing, noted as drooling in younger age children, swollen as well as tender lymph nodes on the sides of the neck, stiff neck, fever, a scratchy or muffled voice, bad breath, and headache.
Tonsillitis is usually caused by a common viral infection like the common cold or sometimes due to a bacterial infection. Tonsillitis does spread via direct contact with an infected person, droplets from sneezing or, contaminated surfaces, objects, items
Children tend to get tonsillitis more than adults. Kids who happen to be between the ages of 5, as well as 15, are more likely to get tonsillitis which happens to be caused by bacterial infections. Tonsillitis due to viral infections occurs more commonly in very young children.
Can adults have tonsillitis?
Tonsillitis does affect kids often and teens, but adults are also prone to it.
Tonsillitis-causing microorganisms do include Streptococcal bacteria. Tonsillitis caused by strep throat can indeed lead to serious complications without treatment. Tonsillitis is indeed easy to diagnose. Symptoms do get over within a span of 7 to 10 days.
Tonsillitis Causes
Tonsillitis is usually due to a common viral infection like the common cold or sometimes even a bacterial infection.

Tonsillitis does spread via:

Direct contact with an infected person.

Droplets from one's sneeze or coughing.

Contaminated surfaces, objects, utensils, clothes, etc.

Food as well as water shared with the infected person.

Oral sex.
Risk factors
Age

– Children are more prone to infection.

Close contact

– with an infected person.

Risk factors for tonsillitis do include young age and also exposure to germs that tend to cause viral or bacterial infections.

Tonsillitis might be more common in children as well as teens is due to the tonsils playing a smaller role in immune function after puberty.

It's a good idea to wash your hands frequently and avoid sharing drinks with others if you're prone to infections.

You can still get sore throats and throat infections even if you've had your tonsils removed.
Symptoms
Inflamed cum swollen tonsils. The other cause does include:

White or yellow patches on one's tonsils

Sore throat

Difficulty or even painful swallowing, noticed as drooling in young children

Swollen as well as tender lymph nodes on the sides of the neck

Fever

Stiff neck

A scratchy or muffled voice

Bad breath

Headache
Prevention
Staying away from infected persons

Washing hands thoroughly before cooking or eating

Washing hands every time a person makes use of the bathroom

Avoid sharing food, water, utensils, water bottles, etc.
Complications
Complications from bacterial tonsillitis in children, particularly Streptococcus infection:
Difficulty in breathing as it tends to block the throat

Breathing disruption during one's sleep

Spreading of the infection to deeper tissues, known as tonsillar cellulitis

Collection of pus behind one's tonsils

Rheumatic fever, an inflammatory condition that does affect the heart as well as joints

Post-streptococcal glomerulonephritis, inflammation of the kidneys thus resulting in inadequate waste removal from the body
Conclusion
Relief from Tonsillitis can be via medical care.