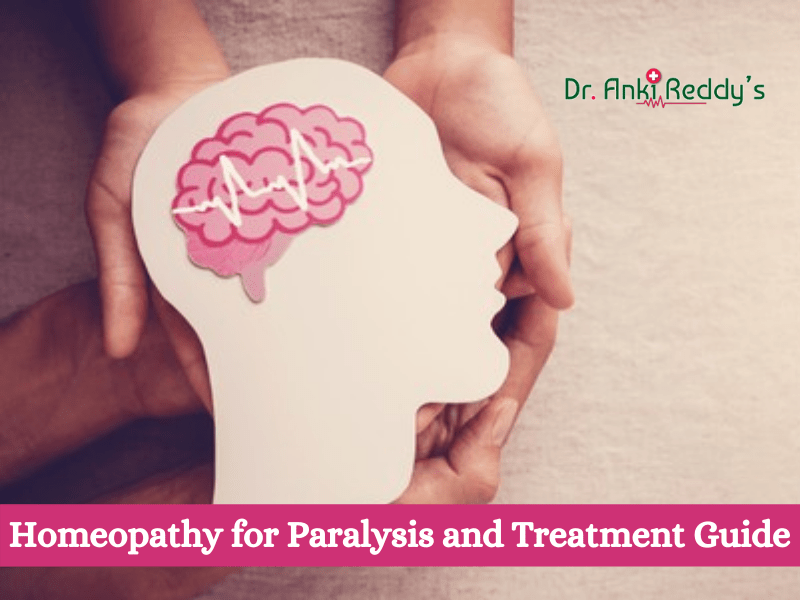 Homeopathy for Paralysis and Treatment Guide
Homeopathy treatment in Hyderabad can treat well patients suffering from stroke and other paralysis-affected ailments. They can visit homeopathy clinics in Secunderabad to get homeopathic treatment.
People are in search of a homeopathic cure for paralysis. It is worth knowing that there is a viable homeopathic treatment of paralysis along with the best homeopathic medicine for paralysis treatment. Homeopathy treatment in Hyderabad is on par with world-class treatment.
What is paralysis?
Paralysis is means loss of muscle function and thus resulting in an inability to move the affected part. The cause of paralysis does not lie in the muscles of the leg or any part of the body but it is in the nervous system.
Paralysis in other words is loss of sensation in a part of the body. It is complete or impairment of the ability to make use of voluntary muscles, usually due to a disorder of the nervous system. A person can suffer from general paralysis which involves only a particular side, or perhaps paralysis on both sides or even localized paralysis.
Strokes happen to be the most common cause of paralysis on account of their ability to injure the brain and also impede its relationship[ with one's spinal cord.
Homeopathic treatment of paralysis
Holistic homeopathic treatment of paralysis is followed and is based upon individual approaches and symptoms. The focus is on the removal of signs and symptoms found in the patient. Homeopathy aims to deal with underlying causes and symptoms.
Patients can seriously think of visiting homeopathy clinics in Secunderabad.

Homeopathic medicines for paralysis
Rhus Tox – It is a very useful remedy. It helps deal with paralysis of the lower extremities.
Gelsemium – Hhelps treat complete motor paralysis having functional rather than organic in origin. Also treats paralysis from emotions and of the ocular or laryngeal muscles. It is a very good remedy for post-Diptheria and infantile paralysis.
Caustiucm – It helps treat paralysis of single parts of the body and facial paralysis on account of exposure to dry cold weather. Also is useful for paralysis of the right side of the face, tongue, pharynx, and so forth. It is also beneficial for vocal paralysis hat is linked with weakness of vocal cords and paralysis of muscles of deglutition of one's tongue, eyelids, face, bladder as well as extremities.
Lathyrus Satiyus – It is made use of for spastic paralysis, infantile paralysis as well as paralysis that affects the lower extremities linked with heaviness and weakness and slow process of nerve power.
Alumina – This is useful for paralysis of lower extremities, especially of spinal origin.
Dulcamara – Paralysis of the tongue with impaired speech, paresis, and hyperemia of the spinal cord from lying in damp cold weather.
Conium – Paralysis that is caused due to suppressed sexual desire in widows.
Opium – This treats a particular side of the body paralyzed on account of cerebral apoplexy.
Arnica –s – This is used to treat paralysis caused due to cerebrovascular accidents, especially so cerebral thrombosis.
Silicea – This is meant for paralysis caused by the account of a defective nervous system.
Nux Vomica – This is useful for paralysis labio-glosso-pharyngeal and paralysis due to apoplexy. Also, this helps treat paralysis from the exhaustion of the spinal cord.
Plumbum met – This treats paralysis of single muscles.
Zincum met – This good for slow-developing paralysis.
It is but obvious that Homeopathy treatment in Hyderabad can do wonders for paralysis-affected people.
Conclusion
Homeopathy clinics in Secunderabad can help treat patients with paralytic stroke and other related ailments. Every patient would like to be as mobile as possible. Homeopathic holistic treatment ensures that paralysis-affected patients are well taken care of.