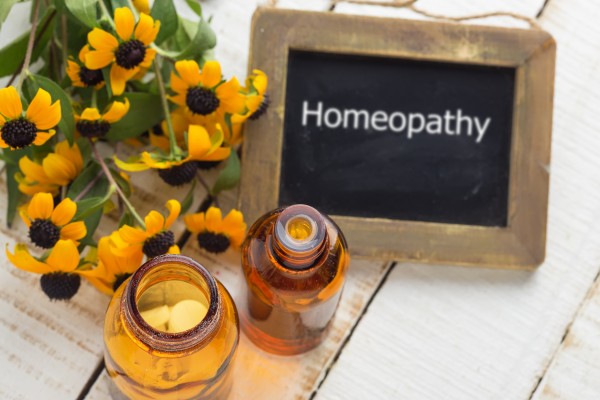 Homeopathy is Best Alternative Cure
Do try homeopathy for your medical health issues. It is a good alternative medicinal treatment mode. If one is tired of conventional medical systems then one can try homeopathy for required relief.
Many times patients can be tired of conventional systems of medical treatment as they feel that they are not getting well. In such cases, they are often advised by a peer group to try other forms of treatment such as homeopathy. Side-effects can be bothersome and irritating and one would like to avoid them at any cost.
What is special about homeopathy?
Quite safe for use as there are no side-effects.
One can avoid surgery.
Benign tumors can be treated.
Pre-operative or post-operative stages can be treated with it.
Well-qualified homeopathic doctors are available who can treat well.
Helps in a speedy recovery.
Raises the threshold of susceptibility to disease.
Illness is prevented as pathological causes are ascertained.
Homeopathy medicine can reduce surgical complications.
Few treatable diseases with homeopathy medicines:
Tonsillitis
Foot Corns
Piles
Goiter
Fistula
Tinnitus
Warts
Small Fibroadenomas
Tonsillitis
Adenoids
Varicose Veins
Sinusitis
Ganglion
Small Lipomas
Sciatica
Osteoarthritis
Fi Eye Discharge stula
Nasal Polyp
Eye Discharge
More diseases treatable by homeopathy:
Osteoarthritis
Sciatica
Fistula
Tennis Elbow
Ear Discharge
Peptic Ulcers
Styes
Nasal Polyps
Eye Discharge
Gallbladder Stones
Urethral Stricture
Cysts
Disc problem
Pcod
Small Uterine Fibroids
Dr. Anki Reddy Homeopathy Treatment Mode:
Naturally, it is worth paying a visit to Dr.Reddy's clinic for a comprehensive medical examination to go in for homeopathic treatment. Any ailment you suffer from is treatable and that too without any side-effects. There is no compromise on world class level treatment methods. Suffering from chronic disorders, then one can find their way to Dr. Anki Reddy's Homeopathy clinic for rejuvenation and effective treatment. Specialists are here to provide the best treatment and they are highly qualified and well- versed in their respective medical field.
Why Homeopathy at Dr.Anki Reddy?
One wants quality treatment at a cost which is within their budget region. After all medical treatment prices are soaring high these days and one is always on the lookout for cheap but effective forms of treatment. Dr. Anki Reddy's homeopathic treatment does not lay heavy on your purse strings. Worrying about expenditure can be nerve-wracking and naturally while undergoing treatment one must not be bogged down with medical cost worries.
Unique approaches ensure the best form of treatment and many have gained by this treatment. One need not look too far away as Dr. Anki Reddy has the answer to your medical health issues.
Do many opt for homeopathic treatment?
Yes.Homeopathic treatment is very popular with many patients who prefer it to a conventional form of medicine. Here are few more health issues that patients have been treated:
Skin conditions, headaches digestive problems allergies, recurrent infections as well as joint pains.
Hormonal disorders, which include infertility, PMS (PMT) & problems during menopause.
Difficulties with personal emotions such as stress, grief, anxiety, depression fear or anger.
Health issues that have not been able to be treated with conventional medicine.
It is but obvious that homeopathy can deal with innumerable health issues and one must not hesitate in going for homeopathic consultation if required or preferred. You can also recommend to your family and friends without any hesitation. Treatment is very reliable and effective and you will feel hale and hearty in no time. Even chronic disorders can be treated without any fear or reservations. Even cancer patients go for homeopathy as they have faith in it. It provides much relief from pain and discomfort.
Conclusion
One need not hesitate to go to homeopathy specialist as he or she knows what is best for oneself. What you need is relief from your medical issue and be able to lead a healthy life thereafter. Homeopathy is a good answer for this and many have tried it and have recommended it to others as well. It is worth spending as health is important and one cannot neglect it.