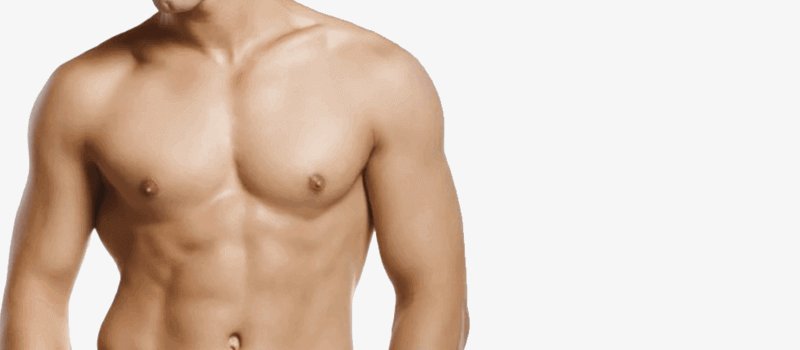 Gynecomastia: Homeopathy Treatment and Causes, Symptoms
Gynecomastia happens to be a condition whereby males have enlarged breasts on account of the proliferation of breast tissues. Gynecomastia is a common disorder of the endocrine system in which there course a non-cancerous increase in the size of one's male breast tissue. Normally-developing pubertal males may also be at risk for gynecomastia that is part of the normal developmental process. Normal male infants also can suffer from gynecomastia. It is caused by natural changes in estrogen (a "female hormone" that men also have) and testosterone. Newborn babies also sometimes have short-term gynecomastia, too. This so as mothers' estrogen does stay in their blood for a while after birth.
Causes of Gynecomastia:
All men do in fact have both androgen and estrogen hormones, that is male as well as female hormones. When there is, in fact, alteration in androgens as well as estrogens balance then it, in fact, does result in Gynecomastia.
Other Causes of Gynecomastia
• Chemotherapy for cancer
• Marijuana use
• Deficiency of testosterone
• Radiation treatment for testicles which leads to testosterone deficiency.
• Chronic liver disease
• Hormone treatment for testicular cancers
• Chronic renal failure
• Malnutrition
• Hyperthyroidism
• Klinefelter's syndrome
• Trauma
• Infections
• Unknown reasons
Also, certain medications can cause Gynecomastia. They do interact with the natural levels of testosterone as well as estrogen and tend to upset the balance such as:
• Hormones (androgens anabolic steroids, estrogen agonists).
• Anti-ulcer medications
• Antibiotics
• Cardiovascular drugs
• Cancer chemotherapeutics for prostate cancer
• Psychoactive agents
Symptoms of Gynecomastia
• Enlargement of male breasts
• Tenderness cum sensitivity may be there
Diagnosis of Gynecomastia
• Physical examination
• Past medical history
• Mammogram in the case of cancer suspicion
Social Impact
One must realize that Gynecomastia may not indeed be a serious medical condition, but it does impact one's mind. Low self-esteem can lead to poor social networking which can lead to some sort of anxiety and depression among some of the patients.
Treatment for Gynecomastia:
The treatment process of Gynecomastia much depends upon its cause. One has to focus on the underlying causes such as:
In pubertal cases, one needs to wait and watch as the condition does get resolved by itself.
Surgery for cosmetic reasons and where actually the pain and tenderness.
Counseling:
Counseling by experts does help.
Homeopathic treatment of Gynecomastia:
Homeopathy medicines can indeed cure gynecomastia without surgery. Homeopathy is rather a holistic medical practice that does, in fact, treat the person as a whole, thus recognizing that every person is unique. In fact, there happens to be no specific remedy that is given to all of the patients. Each person is indeed treated according to his or her personal requirements. There are no doubt more than 200 medicines in homeopathy to treat gynecomastia effectively. Expert to be consulted to get the appropriate medicine which does suit one. Homeopathy hospital in Hyderabad helps treat the cause of the disease but also does make the body strong to prevent further recurrences.