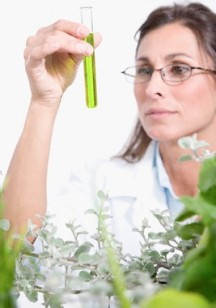 How efficient are Dr Anki Reddy homeopaths?
Medical care is very important for both young and old. There are different streams of medicine and homeopathy is also a proven medical system that has successfully cured many. Dr. Anki Reddy has proved to be a good homeopath and at his centre many are well treated and cured of several illnesses.
It is important that the medical experts are well qualified and efficient to treat the patient well. They must be totally dedicated in curing the patient and even in homeopathy field of medicine, such compromises are not encouraged. Dr. Anki Reddy has a whole gamut of expert homeopaths who provide personalized care for treatment. The focus is on the patient and his or her well-being.
What comprises of homeopathic treatment at Dr. Anki Reddy?
Holistic treatment
Patient-centric.
The concentration of ethical practices.
Medical expertise.
Reliability.
Empathy for the patient.
Care and Concern.
Spending time with the patient.
Economical
Safe practices.
Surgery can be avoided by switching onto homeopathy. Why should one worry unnecessarily about undergoing a surgery? Homeopathic treatment is a safer way of getting oneself treated. It is quick and convenient and lessens your worries about side-effects.
One can even get tumors treated and many cancer patients also go in for homeopathy. Pre-operative and post-operative treatment can be done via homeopathy. The medicines are comfortable to use. In fact, surgery can be avoided with the use of homeopathic medicines. Many eminent people have also got themselves treated by homeopaths. It is but obvious that homeopathy is definitely a way out to one's health issues. Homeopathy accelerates the healing process and one feels healthy quite soon.
How efficient are Dr. Anki Reddy's homeopaths?
Dr. Anki Reddy believes in providing the best care and, therefore, his homeopaths are well- qualified and well- versed in their respective subject. They are a dedicated lot and believe in utmost efficiency in handling a patient. Personal attention is given to a patient and he or she does not feel neglected at all. At the clinic, one is taken good care of and the treatment is also of a high order. Quality is not compromised. The motto is that the patient must recover quickly and that too well.
Why go to Dr. Anki Reddy?
The belief that one will recover soon is why one tends to prefer Dr. Anki Reddy. Every patient wants to get well soon as early recovery makes him or she feel good. One is always afraid of complications and Dr. Anki Reddy's clinic one need not concern oneself with such concerns. Be at ease and take the situation in your stride. You can be sure you are in the best medical hands.
How does competency reflect in Dr. Anki Reddy?
Obviously, in the patient's well-being! The moment a patient recovers in Dr. Anki Reddy's clinic he or she gets back to normal life in no time. One need not feel life is a burden and sickness bogging you down. One will feel hale and hearty and very cheerful. Other conventional forms of medicines can be expensive and a long process in treatment. Homeopathy does not cause any delays and easy on one's purse.
We live in a world where everybody is much concerned about maintaining good health. With high pollution levels both in the air and food, it is difficult to maintain good health. Yet one aspire for good health and prefer a treatment mode which is effective but costs less and does not have side-effects. Homeopathy fits well into the picture.
Conclusion:
Several patients are preferring traditional form of medicine rather than go in for a conventional form of medicine. Homeopathy has recently evolved itself but is being preferred by many for its effectiveness. Many people turn to Dr. Anki Reddy for medical help as they feel very assured of reliable recovery. They know they are in the best homeopath hands and do not question their competency levels.
It is important to make a beeline to Dr. Anki Reddy to cure yourself of major illnesses such as kidney stone problem, or gallbladder problem and other complicated health issues. Be sure of where to seek help. Do not hesitate to call up Dr. Anki Reddy.