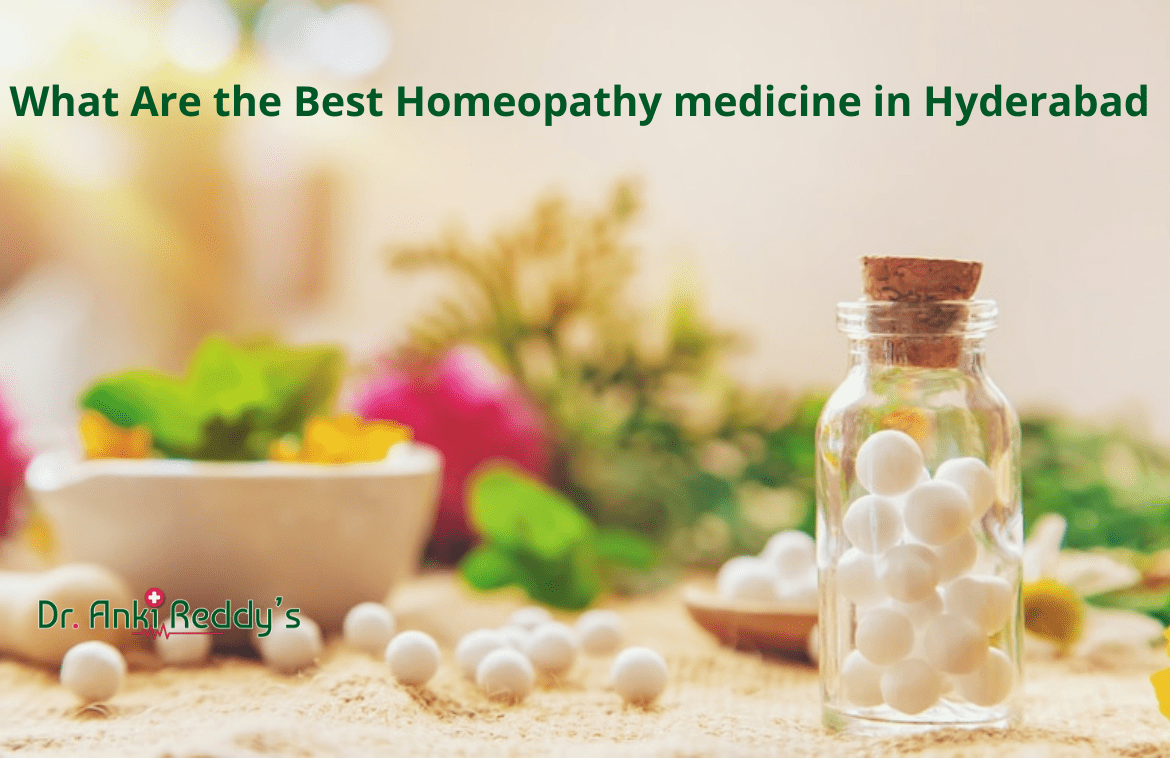 What Are the Best Homeopathy medicine in Hyderabad
Homeopathy medicine in Hyderabad is known for its effective treatment. Patients throng homeopathy hospitals in Hyderabad as they feel much assured about getting well soon.
Homeopathic medicines are popular for common ailments. These medicines are very potent. The best and most successful homeopathic doctors make use of these homeopathic medicines and also their clinics are known for effective homeopathic treatment. Naturally, patients do prefer to use homeopathy medicine in Hyderabad.
Homeopathy is considered to be one of the branches of alternative medicine that does help by following some of the natural techniques to treat patients most effectively. Allopathic treatment may have allergic reactions for a few, but homeopathy helps patients treat diseases from roots to tips and is safe to use. The best homeopathy hospitals in Hyderabad are credible and cost-effective on account of their successful treatment processes.
Best of homeopathy medicine in Hyderabad
Allium cepa (onion): This is known useful for eye health issues and nose-dripping. It is a frequent remedy for the common cold as well as hay fever, especially so for thin, watery, and burning nasal discharge.
Arnica (mountain daisy): This is made used as sports medicine and for first aid. It is beneficial for shock and trauma from injury and reduces pain from injury and also speeds the healing process.
Arnica (topical): The above purpose of Arnica is for internal consumption, as a pill or in pellet form. Another way to make use of it is as a topical external application in a gel, ointment, or spray form. This application of Arnica proves good for healing sprains and strains.
Chamomilla (chamomille): Chamomilla helps treat an irritable infant, suffering from teething or colic.
Hypericum (St. John's wort): This remedy is good for injuries to the nerves or to one's parts of the body, including the fingers, toes, as well as back.
Ignatia (St. Ignatius bean): This may be used by the majority of psychiatrists in the future. It happens to be one of the leading homeopathic medicines for acute grief, anxiety, as well as depression, especially after a death or separation from a loved one. The person does sigh frequently, has a lump in his throat, and may tremble.
Magnesia phosphorica (phosphate of magnesia): This is indeed a very effective remedy for cramps, including menstrual cramps.
Nux vomica (poison nut): It turns out to be a common remedy for treating one's symptoms of overeating or perhaps drinking too much alcohol.
Pulsatilla (windflower): This happens to be the most common remedy given to both children as well as women and is not meant for any specific disease but rather for a specific pattern of physical symptoms cum psychological as well.
Rhus tox (poison ivy): This is a common medicine for sprains and strains.
Nixod tablets: This is made used for hyperacidity and restoring enzyme balance.
Sanguinaria Canadensis: This is beneficial for migraine headaches.
Levothyroxine: is made used for treating thyroid health issues.
Dextromethorphan: is meant to treat cough.
Conclusion
These popular medicines are used in all homeopathy hospitals in Hyderabad and naturally, the patient recovers well. Several doctors are also practicing homeopathy in India for several years. Homeopathic medicines, are referred to as remedies and can be safe as well as effectively applied in chronic (long-term) conditions, as well as acute (short-term and self-limiting) illnesses, and of course for injuries to adults, children, and animals as well.
Homeopathy is known to be advanced, and efficient, and happens to be a gentle system of holistic medicine that has been indeed used successfully in every corner of India. Homeopathy should not be taken to be nutritional therapy or herbal medicine as it has its standing as far as treatment is concerned. It is a distinct as well integral system. Homeopathy has indeed been practiced by several doctors in India for many years.